Series N has all new original teams and 3 ultra rare teams, 2 types of special editions, and 20 limited editions. There will only be 3 teams
Newsletter #1: A candy factory has been made in Trash Town, does this have to do with the new teams ?
One of the new teams is melted, grotty and poopy
Scrambled Name #1: Yapuf Hantyp F
9/8/13 Hint of the day: One of the ultra rare teams are yummy and gross at the same time. Huh??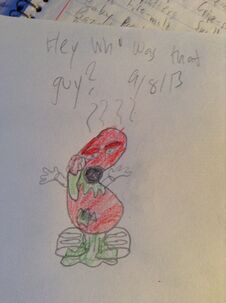 (edited by Mondimondo)