Line 1:
Line 1:
−

 
 

All the Series of The Trash Pack Fan Wiki![[File:TP_Fan_Wiki_Series.png|thumb|300px|SERIES]]

 

All the Series of The Trash Pack Fan Wiki![[File:TP_Fan_Wiki_Series.png|thumb|300px|SERIES]]

 
 
Line 12:
Line 11:
 

*Series 5 Part 2 (Random12)

 

*Series 5 Part 2 (Random12)

 

*Series 7 (Dripsy123)

 

*Series 7 (Dripsy123)

 
⚫
 

*Series 10 (Smellysock923)

 

*Series 10 (Smellysock923)

 

*Series 11 (Orbitball)

 

*Series 11 (Orbitball)

Line 31:
Line 31:
 

*Supereggytrash (Supereggy5)

 

*Supereggytrash (Supereggy5)

 

*Trash Pack All-Stars (MarioLuigiGCFan)

 

*Trash Pack All-Stars (MarioLuigiGCFan)

⚫
 
 

[[Category:Series]]

 

[[Category:Series]]

 

[[Category:Dripsy123]]

 

[[Category:Dripsy123]]
---
Revision as of 00:31, 8 May 2013
All the Series of The Trash Pack Fan Wiki!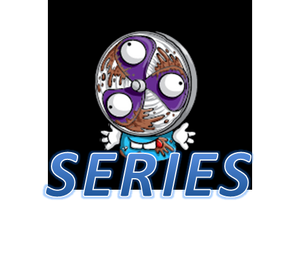 Series A (Dani3204)
Series S (Supereggy5)
Series T (Supereggy5)
Series K (Wikia Contributor)
Series L (Wikia Contributor)
Series 5 (Random12)
Series 5 Part 2 (Random12)
Series 7 (Dripsy123)
Series 8 (Dripsy123)
Series 10 (Smellysock923)
Series 11 (Orbitball)
Series 12 (Orbitball)
Series 13 (Orbitball)
Series D&P (Dripsy123 & Phanpy444)
Series O&P&D (Orbitball, Phanpy444 & Dani3204)
Unnamed Series I (Phanpy444)
Unnamed Series II (Phanpy444)
Unnamed Series III (Phanpy444)
Ultimate Series
Series M(2)(3)(4) (Mondimondo)
Series 9 (EPICMAN7556 & Phanpy444)
The Trash Pack Tom's Collection (Tjerman)
The Lost Trash
Series 40 (Tjerman & Phanpy444)
Coming Soon...
Unnamed Series IV (Phanpy444)
Supereggytrash (Supereggy5)
Trash Pack All-Stars (MarioLuigiGCFan)
Community content is available under
CC-BY-SA
unless otherwise noted.