=THIS SERIES IS FOR SMELLYSOCK923 ONLY=('cause of the name SS923)
Series SS923 is a series of the trash pack.In this series there will be newsletters(not copied)!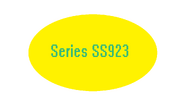 Newsletter #1
The containers are Baggy and Green......What could this be?
The SE's are what i like to call Shapers.......
Niim Isthsera era ni ad Suoeh!
Newsletter #2
Hard Rubbish is out and Organic Trash is in!
A trashies name jumbled up : "Eadod Gofr"
The Grubz Is getting replaced with Foul Fruits.What could they be?..........
Newsletter #3
The final ultra rare line "An old favourite".But Which one?
The teams:Foul Fruits,Organic Trash,??????????,???????????????,Mini Trash,Shapers,Ultra Rare ?????????? and Metalic LE's.What are the ?????'s ?
Another Jumbeld Name "Yoego Sagrs"
Newsletter #4
The old  Favourite is "Drumroll" Movie Trash!
Say hello to Trashie Fasion and The Sweetz
Another Jumbeld Name "Ppmul Putsm"
Newsletter #5
There are now 3 waves now!
The trashies come in green bags(pic  on the right)!
Newsletter #6
Another Jumbeld Name:Dhiirae
Shapers can change shape!
No trading cards:(
Another Jumbeld Name: "Epe VDD"
Another Jumbeld Name:"Adnma-eep-n"
Realese date 27/5/2013
Trashies
1= Wave 1
2= Wave 2
3= Wave 3
The Sweats
Deado Frog(Pink,White,Blue)3
Ice-Scream Cone(Brown,Green,Black)2
Icky Eclair(Yellow,Orange,Red)2
Licy Pole(Red1,Grey3,Blue)1
Lolly Shock(Yellow2,Green,Blue)3
Shock-late Bar(Pink,White,Blue)3
Bad Cake(Yellow2,Grey3,Purple)1
Slimy Slushi(Brown,Green,Black)2
Crud Cordial(Yellow2,Grey3,Purple)1
Organic Trash
Plump Stump(Brown,Green,Black)2
Gooey Grass(Yellow2,Grey3,Purple)1
Grief Leaf(Red1,Grey3,Blue)1
Sick Stone(Pink,White,Blue)3
Fl-Owww-er(Yellow2,Green,Blue)3
Bad Sand(Pink,White,Blue)3
Trash Tree(Yellow2,Green,Blue)3
Dirty Dirt(Yellow,Orange,Red)2
Foul Fruits
Manda-pee-n(Yellow2,Grey3,Purple)1
Bog-nana(Pink,White,Blue)3
Bad Dragon Fruit(Red1,Grey3,Blue)1
Squeezy(Yellow,Orange,Red)2
No-Time Lime(Yellow2,Green,Blue)3
Sour lemon(Pink,White,Blue)3
Awful Apple(Yellow2,Grey3,Purple)1
Sick Strawberry(Pink,White,Blue)3
Out-of Shape Grape(Brown,Green,Black)2
Trashie Fasion
Hair-die(Yellow2,Green,Blue)3
Bashed Brush(Pink,White,Blue)3
Horrid Hair Spray(Brown,Green,Black)2
Punch-ie(Red1,Grey3,Blue)1
Bog Bow(Yellow2,Grey3,Purple)1
Spew Hair-Do(Yellow,Orange,Red)2
Drab Dress(Red1,Grey3,Blue1)
Horibble High Heel(Pink,White,Blue)3
Pee-oderant(Yellow2,Green,Blue3)
Dead Band(Red1,Grey3,Blue1)
Mini Trash
Dank Eggplant(Purple2,Blue1,Grey)3
Putrid Paper(Purple2,Blue1,Grey)3
Fat Matress(Purple2,Blue1,Grey)3
Dead Dye(Purple2,Blue1,Grey)3
Boring Door(Purple2,Blue1,Grey)3
Mucas Mouse(Purple2,Blue1,Grey)3
Late Potato(Purple2,Blue1,Grey)3
Shapers
Slimey Square(White3,Pink2,Red)1
Heck Rectangle (White3,Pink2,Red)1
Awful Oval(White3,Pink2,Red)1
Trap-sneeze-eum(White3,Pink2,Red)1
Cacky Circle(White3,Pink2,Red)1
Ultra Rare Movie Trash
Pee-VD(Green,Blue)
Flu Film(Green,Blue)
Popped Corn(Green,Blue)
Sick Screen(Green,Blue)
Trash Ticket(Green,Blue)
Limited Edition Dairy Trash
Yuck Yogourt (250)(gold)3
Sneeze Cheeze (500)(silver)2
Mucas Milk (1000)(yellow)2
Scream Cream (1500)(grey)1
Trivia
For some reason Moose ran out of ideas so theres only 4 Limited Editions
Community content is available under
CC-BY-SA
unless otherwise noted.