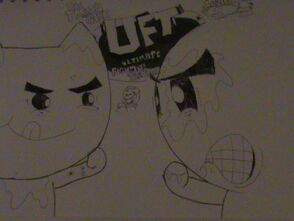 Released alongside Series S.
Wild Trash
Fighting Trash
Army Trash
Trash Tank (12 Pack)
Crud Cadet
Mushroom Fart Cloud
Food Fight Trash
Barf Mallow (Spin Bin)
Scurry Wurst
Splitzel (12 Pack)
Cheese Rough (12 Pack)
Runny Ups (Magnetic)
(Included with the UFT Weapons Pack)
Master Trashies
(Included in the Trash Smash playset.)
Cramp-ion
Gross Gadget/Crud Chrome/Rank Robot is found once in each case of UFT Spin Bin packs. Good luck finding him!
Community content is available under
CC-BY-SA
unless otherwise noted.