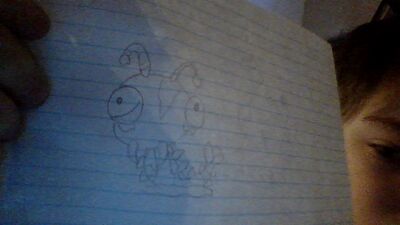 Slimipede is a Series 5 Trashie from the Bin Sects team. He is a centipede that slides, not walks. When he slides, he leaves a sticky trail that will stick nearly anything.
Bio:
If you ever see a slimy sticky and stinky slime trail, you will know that it comes from Slimipede. He is a deadly Bin Sect, and birds can't eat him because of his horrible odour!
Community content is available under
CC-BY-SA
unless otherwise noted.